XL Pit Bulls and XL American Bullies in Virginia
Bad to the Bone Kennels, LLC is a family owned and operated XL American Bully and XL American Pit Bull Terrier breeder located in Virginia. All Badtothebone XL Pit Bulls and XL American Bullies are raw-fed, obedience trained, properly socialized, and treated like family. We aim to produce the highest quality Pit Bulls and Bullies that are big, clean, muscular, and excellent family companions.
Blog and Latest Updates!
Latest updates of Juan x Mini litter in Holiday Glam :)
We are excited to introduce to you the latest BTTB x BHB collaboration: born October 21, 2023!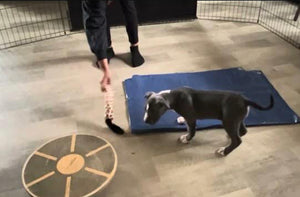 At 8 weeks old, our pups undergo temperament testing, a crucial step in understanding their unique personalities. This test helps us match each puppy with the perfect family!
How do I know if an American Pit Bull Terrier is Right for Me?
Are you a new dog owner? Are you thinking about owning this breed for the first time?
Learn More about the APBT Breed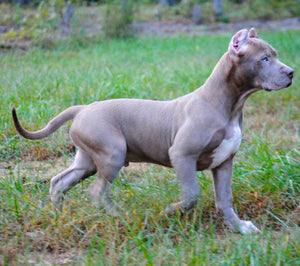 Reputable and Ethical Pit Bull Breeding Program
Read what other Pit Bull lovers and owners are saying about our program! We provide an amazing and personable experience. Our customer service, professionalism, and transparency is unmatched! Puppies are safe, healthy, and well-cared for. We also provide reliable pet transport.
Our Pit Bull Puppy Experience
Excellence is our standard when it comes to our pit bull breeding program. We prioritize the health and well-being of our puppies from the very beginning. Each pit bull puppy receives the best care you could ever ask for. We perform Early Neurological Stimulation and Early Scent Introduction starting at 3 days old. These exercises aren't just routine for us - they are essential steps that help our puppies develop confidence and intelligence.
Each client gets access to a private photo album and receives weekly updates of their pit bull puppy. Our goal is to provide 300+ photos over the course of 8 weeks. You will see many photos of cute pit bull puppies sleeping, cuddling, eating, playing, learning, and more! By sharing these moments, we invite you to witness the milestones and adorable experiences that make every day with our pit bull puppies special. It's not just about providing updates, but about sharing the love and excitement that fills our program. Our pit bull puppy photos become cherished memories, creating a bridge between the early days in our care and the beautiful future that awaits.
When you choose a pit bull puppy from our litters, you are choosing a companion who had a strong, loving, and positive start in life. Our puppies are raised in an atmosphere filled with warmth and compassion. They come to you not just as a pet, but as a cherished member of our extended family. Our pit bull puppies are ready to bring boundless joy, love, and devotion into your home!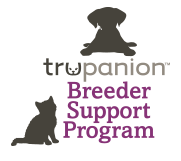 Protected by Trupanion Pet Insurance
All of our Pit Bull and American Bully puppies are immediately covered and protected by Trupanion Health Insurance for the first 30 days. Your new puppy will be sent home with a special Go Home Day Offer that includes immediate coverage. No upfront costs or payout limits!
About Our XL Pit Bull and XL Bully Breeding Program
Our main goal is to provide families with XL Pit Bull and XL American Bully puppies that are well-tempered, healthy, loyal, and protective. We carefully select all of our Pit Bull studs and dams and plan breedings accordingly to produce the perfect designer family pit bull dog. Our puppies are a variety of colors including blue pit bulls, brindle pit bulls, fawn pit bulls, and blue fawn pit bulls.
Badtothebone Pit Bulls are registered with the United Kennel Club, the largest all-breed performance-dog registry in the world. This means that you will know the exact ancestry of your pure bred Pit Bull and receive a visual representation of their lineage.
Health is a top-priority in our program. Dog nutrition is very important to us. Badtothebone pits are fed a raw food diet that is a combination of muscle meats, bone, organ, and liver. Check out our raw food ebook to learn about how to feed raw, where to source raw food for dogs, and helpful tips about how to transition your dog to a healthier diet.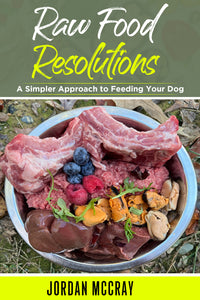 BadtotheBoneKennels
Raw Food Resolutions: A Simpler Approach to Feeding Your Dog
Interested in Feeding Raw?
A raw food diet is the best diet you can give your dog. Dogs that eat raw food are more likely to live longer, have more energy, and have less health issues in comparison to kibble-fed dogs. Raw-fed dogs also have cleaner teeth, shinier and softer coats, healthier digestive tracts, and stronger immune systems.
Learn More About Raw Feeding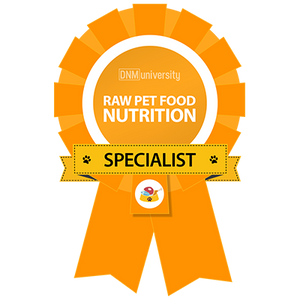 Our Pit Bull and Bully Puppies Currently Reside in:
California, Connecticut, Georgia, Florida, Indiana, Illinois, Kentucky, Maryland, Massachusetts, Mississippi, New Jersey, New Mexico, New York, North Carolina, Ohio, Oklahoma, South Carolina, Pennsylvania, Texas, Virginia, Washington, D.C.

Puerto Rico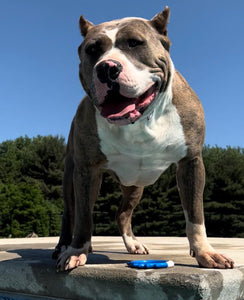 XXL Bully in Pennsylvania
Badtothebone/SP Bower, (owned by @YeahBullyz on Instagram) is a big brindle female XXL Style Bully from our BGK's Apollo and BNK9's Amillionaire Breeding. Her Grandsire is Big Gemini Kennels Picasso. She weighs 150 lbs at only 16 months old. You can find Bower in the pool swimming and running around the yard with her pack.
XL Bully in New Jersey
Badtothebone Thor is a champagne XL Bully. He is a Don Pablito son and his mother is a Razors Edge fawn pit bull. Thor has an easy-going temperament and loves to snuggle with his family on the couch.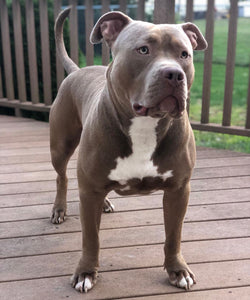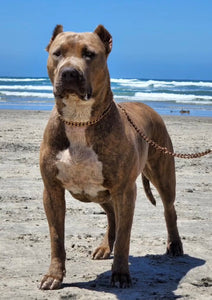 XL Pit Bull in California
Badtothebone Mozzy (owned by @garr_fam_dawgs on Instagram) is a gorgeous brindle XL Pit Bull female. She turns heads in California with her unique ticked chest and her tall, clean frame.